CEGIR Diversity Historical Statement
In response to longstanding, systemic racial, cultural and gender injustices that have affected health care delivery, CEGIR developed a committee to focus on diversity and inclusion in our research and education activities. These efforts intend to improve the care for underrepresented populations with EGIDs.
CEGIR Diversity Mission Statement
We will develop an understanding of cultural, ethnic and racial diversity and structural racism, particularly as it pertains to underrepresented populations of patients with eosinophilic gastrointestinal diseases (EGIDS); strive to examine systemic and implicit biases; identify associated barriers to our research; and integrate the knowledge into our research studies and educational initiatives, so that we can better serve all patients with EGIDs.
CEGIR Diversity Vision Statement
CEGIR actively promotes a culture of diversity and inclusivity in its membership, in its innovative research studies and its educational initiatives.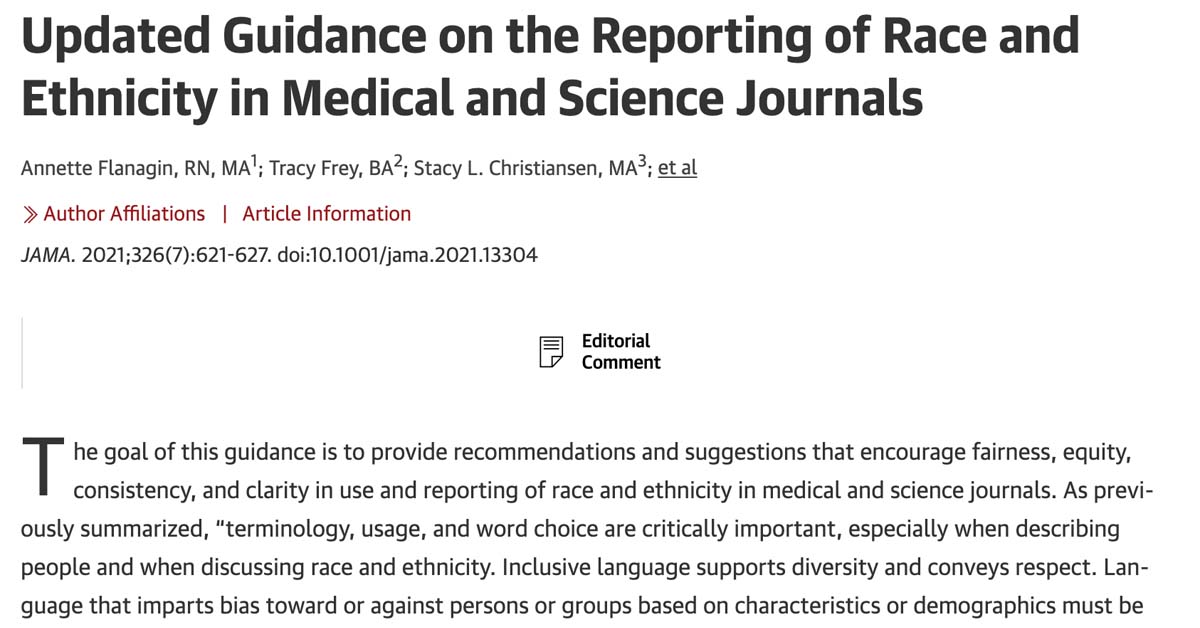 Updated Guidance on the Reporting of Race and Ethnicity in Medical and Science Journals
In response to their February 2021 report, The Reporting of Race and Ethnicity in Medical and Science Journals, Annette Flanagin, RN, MA, Tracy Frey, BA, and Stacy L. Christiansen, MA, in partnership with the AMA Manual of Style Committee, provide additional recommendations and suggestions that encourage fairness, equity, consistency, and clarity in use and reporting of race and ethnicity in medical and science journals. These new and amended recommendations are informed by feedback from reviewers, scholars, and researchers that were issued in response to the February 2021 report.
Read More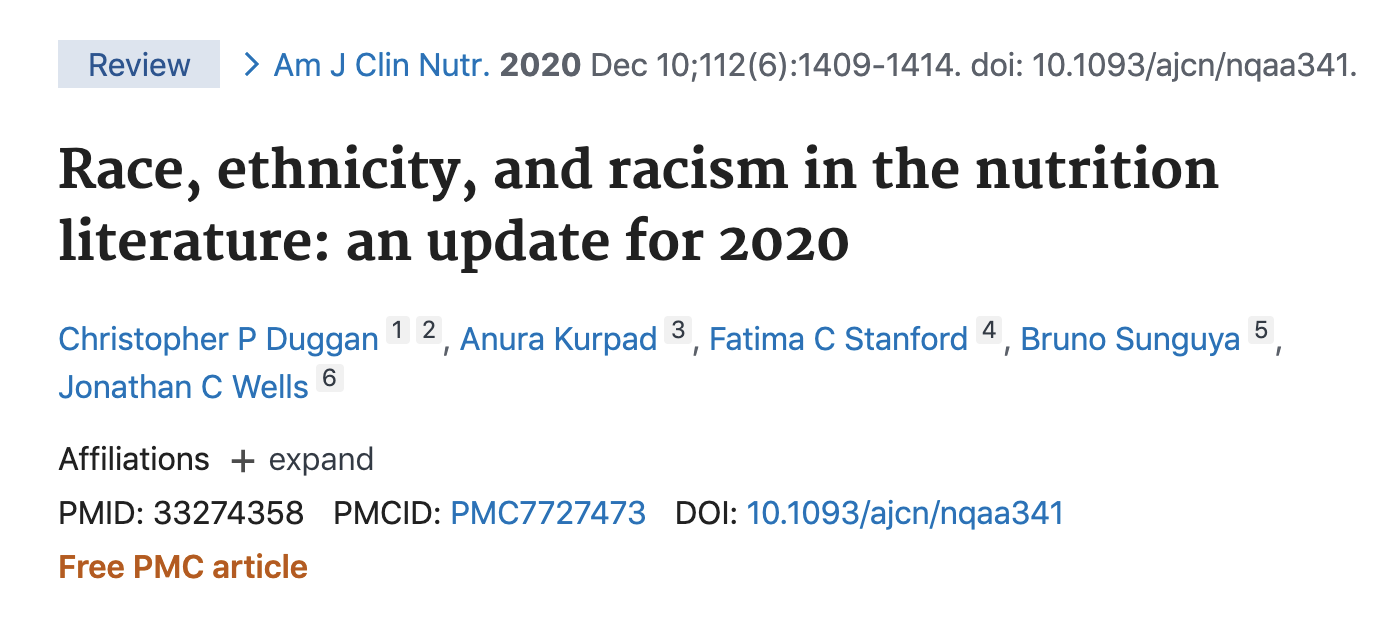 Race, Ethnicity, and Racism in the Nutrition Literature: An Update for 2020
Nutrition researchers and clinicians examine the use of "race" to describe research participants and populations, the limitations this distinction poses, and steps for the medical community to prevent these biases from impacting research and treatment.
Read More